Here is the 2022-2023 committee of the Chorale universitaire de Louvain.
The president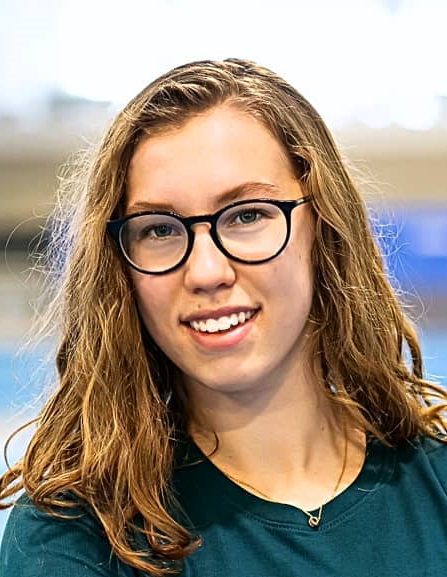 Marie Colot, a physiotherapy student at UCLouvain, joined the Choir in September 2019. Although her family is mostly composed of musicians, her own musical training has been quite rambled; after unsuccesfully trying the recorder and the harpsichord, she finally enters a choir at age 17 where she's able to develop her passion for music. Nowadays, Marie keeps developing it at the Chorale universitaire de Louvain whose environment lead her to volunteer as vice-president since last year.

The vice-presidents
Emma Trehoux, student in physiotherapy and rehabilitation at UCLouvain, quickly got involved in the Choir after joining in February 2022. Initially having no musical background, music has always had a very important place in her life, although in styles far removed from choral singing (rock, psyche, garage, etc.). Emma has thus gone in a few months from chorister to community manager then to vice-president and continues to engage in many associative projects in addition to her studies and the Choir.

Cyrille Dubois, an engineering student, joined the choir in September 2020 and stuck to it despite the switch to virtual rehearsals. Music has long occupied a large part of his life through the piano, organ and choral singing. He joined the committee last September as vice-president to bring his experience to bear.
The treasurer
Pierre Vanderlynden studied IT and has a long history in music, as he has learned to play multiple instruments. His first singing experience, however, was in our choir, that he joined in 2016. He has been treasurer since February 2018, but plans to be replaced at the end of this year.
---
Would you also like to invest yourself in the Choir? Join our extended committee!